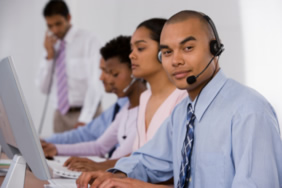 Employee Assistance Program Overview
The Employee Assistance Program, offered through Claremont EAP, is a pro-active, problem solving resource that provides Alameda County employees and their immediate family members with:
Assistance for a wide variety of personal concerns
An easy way to get help before an issue turns into a larger problem
A positive resource that we all may need to use from time to time - it is not just a service for people with substance abuse or severe emotional issues
Alameda County EAP benefits include the following confidential services:
Counseling Visits: General County of Alameda employees and family members are entitled to 3 free counseling visits per incident, per year. County of Alameda Public Safety Officers and family members are entitled to 10 free counseling visits per incident, per year. Visits may be used for any personal issue, such as family conflict, anxiety, depression, work stress, substance abuse and other issues that affect your quality of life. Additional visits are offered at Claremont's discounted rates.
Legal Services: Legal consultations are conducted either in person or over the phone, depending on your situation and/or preference. An initial 30-minute consultation is provided at no cost to you. A 25% discount is available for any service beyond the initial consultation. Free "Simple Will" kits are also available from Claremont.
Financial Services: Free consultation for virtually any financial concern, including budgeting, debt consolidation, credit report reviews, auto and real estate purchasing, retirement planning and other financial matters. Free credit reports are available upon request.
Dependent Care: Nation-wide child and elder care referrals, adoption assistance, school and college assistance, pet care and consultation.
Links to Community Resources: Callers can be referred to an extraordinary array of community resources for personal and general health concerns in addition to their sessions with a licensed clinician. This benefit is offered on an unlimited basis.
To access services or for more information call:
1-800-834-3773
For more program details click on EAP Website link on the sidebar and click on Employees on the Claremont Homepage
For access to valuable tools and in-depth information covering all of the major life areas including financial, health, legal, training and education, and work-life, click on the Claremont Personal Advantage link on the sidebar and set up your own user ID and password (Alameda).