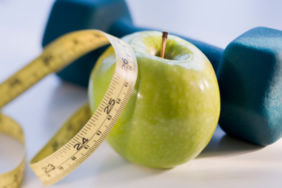 Alameda County Worksite Wellness Policy
On November 26, 2019 the Alameda County Board of Supervisors adopted the "Worksite Wellness Policy", an update of the Board-approved "Alameda County Nutrition and Physical Activity Policy and Guidelines" of 2009. This policy encourages County practices and policies that promote healthy options for employees, visitors to County facilities, and participants in County meetings and events, as well as promotion of opportunities and incentives to stay physically active and participate in wellness activities.
Here are a number of resource materials that have been developed to support the implementation of the policy for all employees and residents who desire more specific information on choosing healthy options and specifically for County personnel who order food for meetings and events. Tips for waste reduction and sustainability efforts are also included.

Planning Healthy Meetings and Events

Healthy Vending Machine Options
Check out these videos for more details about worksite wellness, exercising at work, planning healthy meetings, choosing healthy vending machine options and being environmentally conscious: